For best uptime and security, Tigermeeting applications' operation is based on a distributed database architecture and unique, high watermark synchronization technology. This means that all devices are up to date with the latest information and are not dependent on any centralized data store, external cloud environment or local downtime in order to show the correct information to the users.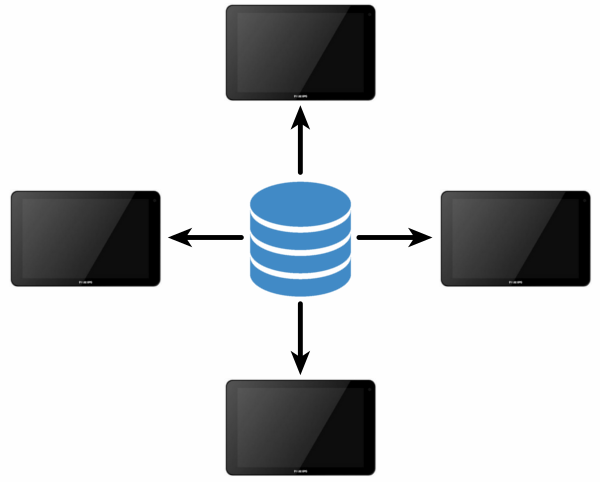 ...even the Admin app - the central management console does not store any data on the Admin's local computer. Instead - when started - the Admin app becomes an organic part of the distributed database that is constantly shared between the booking and overview screens across the local network.
This is the main reason why the Admin app needs to be used on the local LAN (or via VPN) in order to configure the Tigermeeting infrastructure.
We believe this technology is the best, self sustaining solution for an independent, modular application ecosystem.